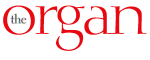 Advertising in The Organ is an excellent way of reaching people who are serious about music. Our adverts are excellent value for money, and are available in full colour on all pages of the magazine. If you haven't seen the magazine itself recently, please contact us for a sample copy. Whether you're looking for an affordable classified advert or a full colour cover feature, an advert in The Organ reaches our many thousands of subscribers worldwide. You can also advertise on our webpage to reach over a thousand visitors every week.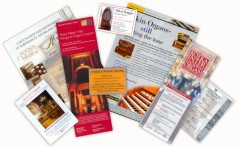 Advertising sales are handled by Claire Madison:
Direct line : + 44 (0)7535 747 967
Email: claire@musicalopinion.com
Technical Data for Advertising in The Organ
The following advertisement locations are available in The Organ. Contact Claire Madison (details above) for current information on pricing.
| | |
| --- | --- |
| Advert Location | Dimensions |
| Back Cover | 260mm x 180mm |
| Inside Covers | 260mm x 180mm |
| Full Page | 260mm x 180mm |
| Half Page (landscape) | 180mm x 130mm |
| Half Page (portrait) | 260mm x 89mm |
| Quarter Page (landscape) | 180mm x 60mm |
| Quarter Page (portrait) | 89mm x 130mm |
| Eighth Page (landscape only) | 85mm x 60mm |
Artwork can be accepted in the following formats:
Black and white or colour
Printed Litho (Screen: 150, Trim Size: 297mm x 210mm, Bleed size 305mm x 216mm)
Electronic: Quark Express or Photoshop files supplied on either zip disk or CD.